The branding program that's designed
exclusively for your Industry.
Branding a similar industries is different. Most Industry have similar products so they usually follow a familiar formula - offering similar products to similar audiences. Buyers have a hard time telling them apart.
At Getz, we've cracked this nut wide open. Using our industry-leading research, Getz's BIM Growth Algorithm and a process that we've perfected over the past 20 years, we're able to deliver distinctive branding solutions that make Industry look and sound like leaders - and position them to grow.

Empowered by Getz's BIM Growth Algorithm
At the heart of our Branding Program is Getz's BIM Growth Algorithm. This groundbreaking knowledge engine combines research about your industries and your target audience with industry data from our ongoing study and buyers of specific Industry to its best. The results allow us to benchmark your Industry against high growth Industries and identify opportunities to position your Industry in the marketplace.
We know your industry and customer
With unparalleled insight into the industries we serve: what motivates buyers, why they choose one firm over another, why some firms in your industry grow faster than others, and so much more. It's these insights that have made us prominent in the field of branding.

Initiating with industry's most useful Insight
It takes a clear-eyed understanding of your marketplace to build an engaging, differentiated brand. That's why we analysis collected data from four key sources: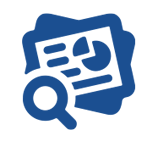 1. Company Research
First, we talk extensively to your management team and other relevant personnel to understand how you perceive your company's strengths, weaknesses and value proposition. We also review your website and any pertinent branding materials to evaluate how you describe your firm and products.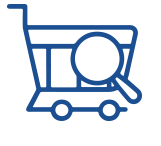 2. Buyer Research
Next, we conduct phone interviews with a sample of current and past clients to gain a critical outsider's perspective on your firm. Our professional interviewers are trained to probe for deep insights. And as a neutral third party, we are able to extract the candid, straight- shooting feedback that clients will never tell you directly.

3. Competitor Research
We then review your key competitors to identify salient brand identity, positioning and messaging features. Our strategy, design and editorial teams will use this information to identify – and later, implement – true points of differentiation.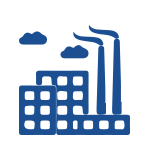 4. Industry Research
Getz's ongoing High Growth Research Study collects data on companies. We break this data down by industry and use our findings to help clients position themselves against key competitors and make better branding decisions. No other agency offers this level of insight into your marketplace.
Finally, differentiators that drive engagement
Our research shows that most firms adopt ineffective differentiators. Promoting the wrong differentiators can be disastrous, costing you countless new business opportunities and lost revenues. At Getz, we take you through a proven process that leverages the BIM Growth Algorithm to uncover a set of differentiators that not only set you apart but deliver a competitive advantage.
FREE CONSULTATION
Is your brand
differenciated Uniquely ?
Free your advantage with a free branding consultation.
Positioning: You'll not only stand for something, you'll stand apart
We build on your differentiators to craft a positioning platform that arms you with the ideas and language to clearly describe your company, articulate how you're different and construct the messaging you'll use across all of your marketing materials.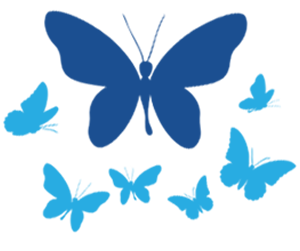 How it works
We develop a firm's brand in three phases: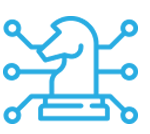 Phase 1:
Seting Up Brand
Strategy
At last, you'll know what you stand for and see a clear path forward. Behind every great brand is a thoughtful strategy. Using Getz BIM Growth Algorithm and a detailed understanding of your company, we position you against key competitors and create that hook that will stick in buyers' minds.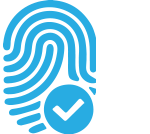 Phase 2:
Establishing a New
Brand Identity
Your visual brand creates critical impressions in the marketplace. As we design your brand identity, we will consider your positioning, brand architecture and any opportunities in the marketplace to set your firm apart – then tackle your new logo, tagline, stationery and brand style guidelines.
Phase 3:
Building Your Brand
Tools
We'll equip you for the journey ahead. We'll design and build the sophisticated brand tools you need to take your brand strategy to the marketplace – from a brand identity to all Marketing collateral you need to communicate your competitive advantage.
Creatives that set the pillars of branding
Getz's Branding Solution helps to design creatives for fulfilling all the requirements for all types of branding work. We bring exceptional branding solution over 20 years of experience to your new brand.
What's included?
We won't know what you need until we get to know you. In the meantime, here are a few typical services we consider:
Research
Company Research
Buyer Research
Competitor Research
Industry Research
Strategy
Positioning
Messaging
Brand Rollout Plan
Brand Identity
Logo
Tagline
Stationery Suite
Corporate Colors
Brand Style
Tone & Voice
Brand Tools
Corporate Profile
Brochures
Leaflets
Email Template
Print Ads
PowerPoint Template
Website Landing Page
Mobile App Main Screens
Dan Cotyarn Impex Private Limited