BEP for BIM Growth Algorithm
Transforming businesses through BIM Growth Algorithm; Helping entrepreneurs to grow their businesses with a comprehensive solution by utilizing Branding, Technology & Marketing tools. We help initialising from scratch using the BIM audit program to the thorough implementation of all growth hacks.
Decide what you really want to be in business, what are your targets and how you will explore your current resources to be successful entrepreneurs.
The most common serious mistake made by entrepreneurs is not choosing the right business model & lack of a well planned revenue generating model from the very beginning. We will provide you with important evaluation techniques to decide the right business model and revenue generating techniques.
We will help you by providing comprehensive business evaluation including revenue generating tools in the context of branding, Information Technology & Marketing. Our evaluation covers all the aspects of redefining your business and expanding your current business.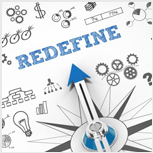 This is a very popular program designed for the entrepreneur who wants to redefine the current business with a status just like starting a business and assessing fundamentally missing things and add it to the current business along with some additional points to redefine for the better prospect of the business. This will cover the most important topics that are clearly explained with emphasis on getting started, learning how to build a business plan, business & revenue model. The practical way of program along with various assessment sheets will help your business to redefine its vision & goal.
Why it's vital to review the progress of your business
Assess your core activities
Assess your business efficiency
Review your financial position
Conduct a competitor analysis
Conduct a customer and market analysis
Use your review to redefine your business goals
Models for your strategic analysis
Breaking down your strategic review